Introduction
Amitania is a 2D platformer game wherein you go on an adventure as a magical girl. You can overcome tough enemies by transforming yourself to cast various spells. The name Amitania refers to a hidden island continent, wherein the majority of the storyline takes place.
The game is currently in early development, created by the indie game studio Celestial Potion. To keep track of its progress, you can read my blogs.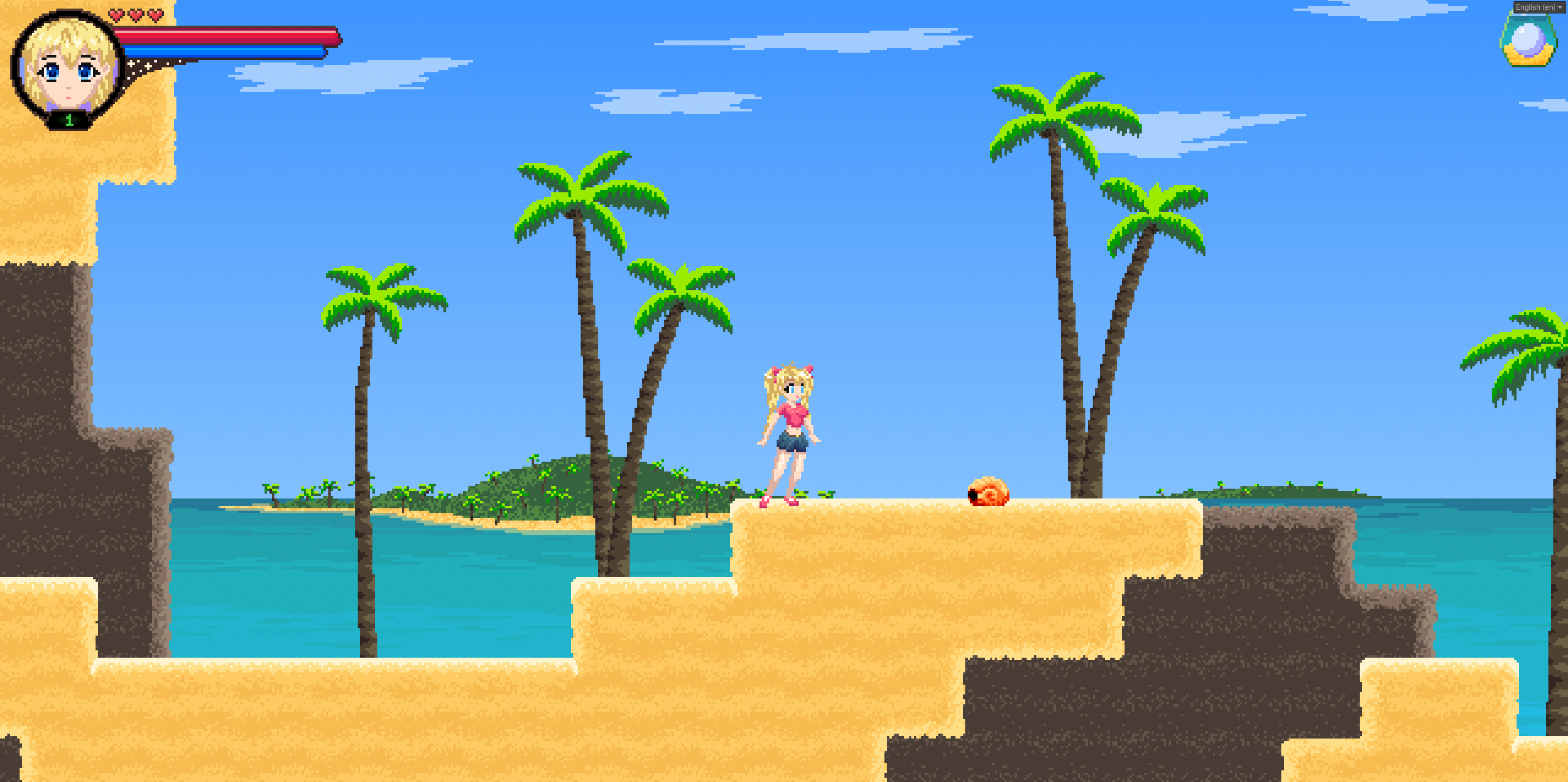 Impression
Happy go lucky: The game is bright, cheerful and filled with colours. Playing it should give you a happy vibe, and make you feel good in general.
Magical girl: The main character in this game can transform into a more powerful version of herself, obtaining access to magical powers. While not in transformation, she can use physical attacks (punches, kicks etc) to overcome enemies.
Pixel art style: The entire game is displayed in a lower resolution but crispy sharp pixel art style.
Themes: Each level has a different theme (jungle, beach, volcano, etc) and each theme is filled with a colourful style.
Music: The background music of the main menu, end credits and most of the levels is also aimed to be happy and cheerful (some exceptions are possible for specific level themes).
2D Platformer: Just like the Super Mario games, this game will be a platformer wherein the character can walk, jump, swim etc in a 2d environment.
Adventurous: The player can discover lots of different worlds and items.
Power-ups: The player can find various power-ups throughout each level, giving temporary (or in some cases even permanent) bonuses.
Languages
The game will be fully created in English. If time allows it, I might add in some translations.
Platforms
Initially, I will build the game for the PC and release it on Steam when done. Afterwards, I'm looking to get it working on consoles (Switch being the first one).
Release date
Currently, it's far too early to estimate a release date. The majority of work still has to be done. That being said, I'm working on it every single day to make sure you can play it when it is released.
Tip: Don't miss the release day! I plan to do a heavy discount the day it is released, so if you're quick you can get this game extremely cheap! At the top of this page, you can subscribe your e-mail address to our mailing list so we can notify you when the game is about to be released.
Let me hear your voice!
Do you have an awesome idea that makes this game more fun? Do you want the game to have a certain feature? Or do you have any tips or tricks in general which would be beneficial to the game?
Don't hesitate to let me know by filling in the contact form! If your idea ends up being used in the final game, I will add your name to the end-game credits screen!